By William K. Faber, MD, MHCM
Vice President, The Camden Group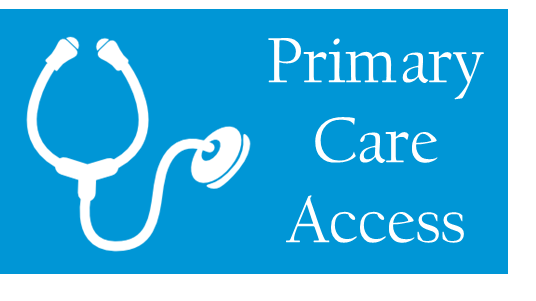 Primary care providers are the heart of clinical integration. Ready access to primary care services is fundamental to disease prevention, chronic illness management and the reduction of unnecessary testing and treatment. Unfortunately, primary care physicians are scarce and getting harder to find.
Approximately 40% of primary care physicians are over the age of 55, and many will retire before age 65. Fewer medical school graduates are going into primary care. Most primary care physicians feel stretched to capacity and often work 12-hour days, and financial incentives alone are inadequate to entice these physicians to add more patients to their schedules.
Given these constraints, healthcare systems need to expand primary care access through other means. Following are six strategies to increase primary care access by improving staffing models and practice operations.
1. Hire more non-MD providers
Physician Assistants (PAs) and Nurse Practitioners (NPs) can meet the needs of most primary care patients and both are more plentiful than primary care physicians. Integrating these providers into a practice will expand access for patients and allow physicians to focus on more challenging cases that require a more skilled level of expertise.
2. Sync the practice schedule to patient demand
Many practices are open from 8:30 a.m. to 4:30 p.m. (and closed over the lunch hour) Monday to Friday, but many patients prefer early-morning, evening or weekend appointments. Adjusting practice office hours to match patient demand will accommodate more volume, even if the total hours of patient appointments remain the same. Monday is typically the busiest day of the week in doctors' offices; therefore, the greatest number of physician appointment hours should be provided on Monday. Similarly, patient demand is usually greatest during the winter flu season, so limit adult care providers vacations during this time. Similarly, pediatricians should be most available during school physical season.
3. Simplify appointment types and frequency
Practices create many different appointment types—well visits, sick visits, physicals, pap visits, follow-ups, etc. To better manage patient flow, reduce the number of appointment types to two: 15 minutes and 30 minutes (or any base appointment length and one twice as long). You can determine what kind of patient is best suited to each of these two types, rather than letting the name of the appointment determine whether a patient fits in that slot. Providers should also reconsider the interval at which they recommend follow-up appointments. Some physicians routinely tell their hypertensive or diabetic patients to return every three months. This clogs their schedules unnecessarily so they have inadequate appointments for those that are acutely ill. A better practice is to tailor the follow up interval to the specific patient. If they are well-controlled and self-monitored, certain patients may only need to be seen twice a year. Some patients should be seen more frequently than quarterly to keep them out of the hospital. 
4. Fix practice bottlenecks
All practices can stand to improve patient throughput and efficiency by identifying bottlenecks. Conduct a time-flow study on a sample of patients as they move through each phase of their visit. Reduce delays by redesigning processes and redeploying staff. For example, give patients a clipboard to fill out while they are in the waiting room, so they can list their concerns for the day and verify the medications they are currently taking. Better yet, let them do this through an advanced patient portal. Better patient flow can increase patient access without extending the workday.
5. Create standing orders
Staff members often ask physicians questions for which the answer is always the same. When this is the case, everyone would benefit from standing orders. An example would be a nurse waiting for a doctor's signature on an order for a mammogram or diabetic retinal exam when it is documented that the patient is due for one of these tests. The physician can designate that they always approve under certain circumstances by creating standing orders. Rooming protocols can also improve throughput. For instance, assistants should always have diabetic patients remove their shoes and socks while rooming the patient, so the doctor can examine the patient's feet without delay.
6. Break the "face to face" pattern
Clinical integration aims to reward physicians for improving patient outcomes. In the fee-for-service world, physicians are rewarded only for face-to-face encounters, so they have become accustomed to having patients come in to the office when it is not actually necessary. To succeed in new systems of payment, physicians must become comfortable with managing low-risk patients outside of the face-to-face visit, so they are available to see the high-risk patient who truly needs to be seen. In many cases, diagnosis and treatment over the phone is entirely appropriate.
What about patient satisfaction?
Implementing these strategies can help physicians increase their availability to patients. A more efficiently run office can actually expand that amount of "face time" a patient has with their doctor. This also opens up appointments when patients actually want to be seen, which is a big satisfier.
About the Author
Dr. Faber is a vice president with The Camden Group. As a physician executive, he specializes in the development of accountable care organizations and clinically integrated networks, physician engagement, and health information technology. Prior to joining The Camden Group, Dr. Faber served as Senior Vice President of the Rochester General Health System in New York, where he guided the development of the system's clinical integration program and assisted more than 150 providers at 44 sites through the conversion process from paper records to an electronic health records system. He may be reached at wfaber@thecamdengroup.com or 312-775-1703.