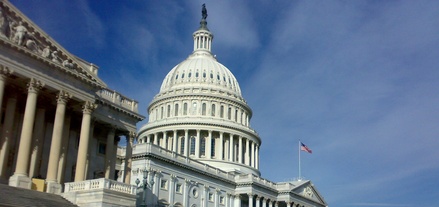 The fix for Medicare's Sustainable Growth Rate ("SGR") is finally in as the Senate approved the previously House-passed healthcare reform package ("H.R. 2"). The fix repeals Medicare's SGR physician payment formula after previous passage of 17 short-term bills since 2003 to block cuts to physician payments. President Obama had previously pledged to sign the bill as soon as it passed the Senate.
Impact on Physicians
Stabilizes payment increases from 2015 to 2019 with 0.5 percent increase per year with 0.0 percent payment adjustment between 2020 to 2025
Moves to pay-for-value in 2019

Incentive bonuses (5 percent annually) to providers who "receive a significant portion (25 percent+) of their Medicare revenue" from an alternative payment model, including patient-centered medical homes and accountable care organizations ("ACOs") between 2019 to 2024

Combines the various current incentive payments and streamlines the current Merit-Based Incentive System ("MIPS") beginning in 2019 to reward physicians for quality, resource utilization, clinical practice improvement activities, and meaningful use of the electronic health record ("EHR")
Medical Group Must Dos
The SGR fix doesn't eliminate challenges for medical groups, whether they are independently or hospital/health system owned. To be successful, medical groups need to be taking action on a number of fronts, including the following:
Re-examine your physician compensation plan and add incentives for quality, patient satisfaction, and efficiency
Maximize operational efficiency

Assess work flows
Maximize patient throughput
Effectively use care team members to maximize physician effectiveness
Improve patient access so you can meet quality and efficiency standards

Participate in Medicare's current value-based payment initiatives

Participate in Medicare's Physician Quality Reporting System ("PQRS")
Attest for EHR meaningful use
Analyze your performance on quality and cost and develop a performance improvement action plan now
Other Key Provisions
H.R.2 also extends the Children's Health Insurance program through September 30, 2017 and includes provisions on hospitals and post-acute providers. Other provisions include:
Delays disproportionate share payment cuts to safety net hospitals until 2018 and extends the DSH policy through 2025
Delays until September 30 changes in the two midnight rule on inpatient billing that were set to take effect at the end of this month
Increases Medicare payments to post-acute facilities by no more than 1 percent in 2018
$7.2 billion in additional funding for community health centers
Permanently extends Medicare's Qualifying Individual program for low income seniors and the Transitional Medical Assistance program that helps families with Medicaid keep their coverage as they transition from welfare to work
Only about one-third of the $200 billion-plus package was offset by spending cuts. To help offset new spending, H.R. 2 provides for means testing for Medicare recipients. Higher-income beneficiaries will pay higher premiums for physician services and prescription drugs; some Medi-Gap plans will see limits on first-dollar coverage.
Although the bill's passage was welcomed, some expressed caution and suggested that the legislation should not be considered a permanent solution. Additional payment updates and bonuses are currently set to expire in 2025 so there will be a need to re-examine the physician payment methodology again in the future.