By Lucy Zielinski, Vice President, GE Healthcare Camden Group, and Fran Horner, Managing Partner, Singola Consulting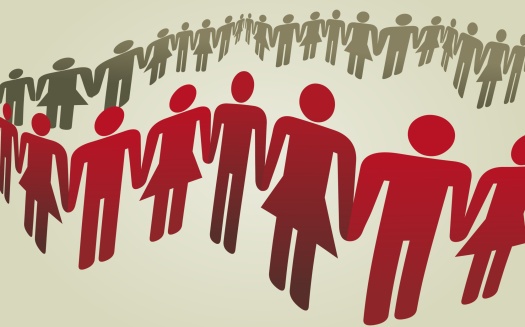 Healthcare organizations are faced with the reality of value-based care. Many have formed a clinically integrated network ("CIN") to manage patient populations while focusing on the Triple Aim (improve patient satisfaction, reduce cost of care, improve quality of care). Forming a CIN and setting a strategy is one thing, operationalizing clinically integrated activities is where the rubber meets the road. To succeed, organizations must bend the cost curve while improving quality performance and outcomes.
While in some areas, the opportunities to provide better care are obvious, other areas prove harder to improve. For example, 60 percent of referrals go unscheduled. This alarming statistic demonstrates how healthcare organizations can do better—namely by implementing operational processes that schedule referrals during the initial patient visit. Other examples include 23 percent of scheduled appointments are missed, and 36 percent of patients do not receive follow-up care. This lack of follow up and care coordination to manage patients may lead to complications resulting in increased healthcare costs, not to mention low patient satisfaction scores. Many payors, including CMS, are publicly reporting quality data and consumers are scrutinizing the scores and making decisions based on the scores. As a result, an organization may be negatively impacted from a reputational perspective, as well as a financial one.
To avoid a negative impact, organizations can focus on five strategic areas improve care, thus having an impact upon the Triple Aim.
1. Know Your Consumers
To gain market advantage, organizations must understand their consumer profile. Market segmentation enables organizations to segment consumers with similar needs and wants in an effort to match their expectations. Questions to ask include:
Who are your consumers?
What is important to them?
What services do they need/seek?
What are the socioeconomic profiles and physiographic elements?
Are they compliant, tech savvy, cost conscious, do they operate online, etc.?
How do they best receive messages?
Taking time to study your consumers is the first step.
2. Engage Patients
Patient engagement starts at registration by identifying the channels of communication—phone, email, web-portal and/or text—that the patient finds most convenient to receive appointment reminders, medical advice, and follow-up care. This is reconfirmed during discharge to streamline care coordination. Knowing how to communicate with the patient is key to truly engaging the patient in his or her care and effectively leveraging contact center technology to support outreach.
Knowing your patient population and how best to communicate with the different patient populations improves engagement. For example, if you are targeting medication adherence for your hypertensive patients, you may consider sending patient reminders for medication refills or educational material via the patient portal. You may also consider calling and reminding patients to schedule and complete routine wellness screenings such as mammograms. If patients fail to complete these screenings, then reminders can be sent via portal or text message.
3. Focus On Outbound Communications
Outbound communications in healthcare include appointment confirmations, payment reminders, wellness updates, prescription refills, and claim status updates. A contact center can also be an efficient way to support outreach by leveraging omni-channel contact center technologies, including outbound communications, to improve care and engagement by contacting patients at the right time, with the right message, using their preferred channel of communication. Using outbound communications and technology, the contact center can play a vital role in reducing preventable readmissions. Many organizations are consolidating and centralizing contact centers to include the acute, ambulatory and post-acute environments to support care coordination.
4. Leverage Technology
As a result of the Affordable Care Act, many organizations have adopted electronic health records and reports from such systems can be leveraged to support care management. For example, using a targeted population list exported from the EHR, the contact center technology can be effectively deployed in both self-service or assisted care models. Case in point, patients who have scored 1-4 on the LACE Index may receive an automated call, voicemail, or text to reiterate their discharge instructions and remind them to call their primary care physician for a follow up appointment. Whereas patients with a score greater than 10 (indicating a high risk of readmission) would receive a phone call from the contact center nurse or care coordinator to personally follow-up on patient discharge instructions, make a follow up appointment, or coordinate referrals. Organizations, including clinically integrated networks, are focusing on the interoperability of technology to give them a leg up on patient safety, quality and cost.
5. Optimize Change Management
Many healthcare organizations focus on technical change strategy and change management when executing tactical plans and projects. They are concerned with planning, budgeting, organizing, controlling, measuring, and problem-solving. Change management produces predictability and order in the organization. An essential but often-overlooked aspect of change strategy is change leadership—the human or cultural component that provides the spark needed to activate change. Change leadership aligns employees with a shared vision for the future of the organization, then mobilizes and motivates them to make that vision a reality. Organizations need to train their staff on how to best communicate to consumers so that consumers navigate the system with ease and satisfaction, resulting in positive surveys.
Consumers are making decision on a daily basis. Health systems, by focusing on these five strategies, can help consumers navigate their organization to make sure that the right care is delivered at the right time, at the right place and at the right price. Health systems will then be able to experience better outcomes, while attracting new patients and retain existing patients.
---
Ms. Zielinski is a vice president with GE Healthcare Camden Group. With over 25 years of experience in the healthcare industry, she specializes in helping private and hospital-owned medical groups achieve top financial and operational performance. Such optimization is achieved through physician-hospital alignment—including clinically-integrated networks, strategic planning, practice transformation, coding and revenue cycle improvement, physician compensation plan design, and health information technology, and data analytics optimization. She may be reached at Lucia.Zielinski@ge.com.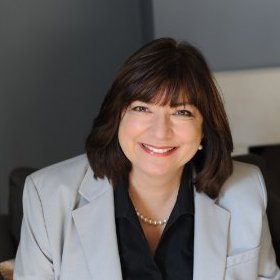 With more than 20 years of experience in contact center operations and 11 of those in healthcare, Ms. Horner is a recognized industry leader who has guided numerous healthcare organizations through development of their patient engagement strategies with a focus on top-to-bottom contact center assessments, workforce optimization, outsourcing, referral management, and revenue cycle management. With extensive experience directing large-scale business operations and strategic initiatives, she is skilled at driving change and implementing cost-effective solutions while enhancing the customer experience.