By Megan Calhoun, MS, MSW, Senior Consultant, The Camden Group
Social determinants of health are a leading healthcare topic due to their association with costly and potentially avoidable events, including Emergency Room visits and hospital admissions. Living alone, experiencing loss, insufficient finances, a lack of caregiver support, or a limited education have all been shown to impact the occurrence of these potentially preventable events(1). Recent reimbursement changes emphasizing elements of the Triple AIM and value in healthcare are driving organizations to focus on minimizing these events by deploying care management resources aimed at meeting the social needs of patients.
Effective care management requires a highly specialized, interdisciplinary team focused on meeting the medical and psychosocial needs of a patient. With readmission penalties, reimbursement strains, and a shift towards patient-centric, coordinated care, organizations are looking to invest in care management teams that can effectively manage the patient across all settings of care and avoid unnecessary inpatient admissions. Social workers have specialized education and training that enable them to provide necessary social services and serve as an integral part of the care team; they possess skills to view the patient in the context of their entire situation, engage the patient in a plan of care, and reduce unnecessary admissions stemming from psychosocial issues.
Engaging the Patient In a Care Plan
The key to any intervention is a patient's engagement in the development of their care plan and subsequent adherence to the agreed upon goals. Social workers are trained in the skills necessary to develop rapport with patients and do not proceed with care planning or interventions until the proper foundation for this working relationship is built. Patience, compassion, and integrity are key components in this process along with a strong focus on meeting the patient where they are. Developing this relationship can be a fragile process and one that takes time; often, the patient just needs someone to listen to them. Medical social workers are often not under the same time constraints as physicians and nurses and can spend more time with their patients to fully develop this relationship. The goal of this process is to ensure that the patient feels fully supported as they strive to achieve their goals and that the care plan is created jointly between the interdisciplinary team and the patient. The patient will feel accountable for their self-management if they are engaged in the care planning process and feel as though their goals are achievable. The patient should feel comfortable reaching out with any questions or concerns and the social worker should make the patient feel as though all concerns are validated. Utilizing a social worker appropriately and to the top of their license can help alleviate time constraints on nurses, nurse practitioners, and physicians.
A Role Within Team-Based Care
It is widely accepted that psychosocial issues and a lack of appropriate social support are primary causes for care transition failures, readmissions, and lack of care plan adherence. In a team-based care management model, the perspective of the social worker helps to ensure that the patient remains at the center of the care plan and that interventions take into consideration the patient's current medical, emotional, cognitive, and financial status. The biospychosocial approach employed by social workers to assess a patient may uncover social determinants of health status that get overlooked during a standard physical or office visit. Many of these issues stem from a lack of adequate resources and lead to costly, unexpected admissions and Emergency Room visits. A patient may be repeatedly presenting at the Emergency Room because bed bugs are preventing him from sleeping comfortably at home; he has been unable to pay the electricity bill; or, he does not know where else to get a free meal. A complete biopsychosocial evaluation will enable the social worker to determine whether the patient needs resource management and education, additional care management support from a clinical perspective, or mental health treatment. When needs are identified, arrangements can be made to connect a patient and their family to resources for medication funding, transportation, housing, warm meals, legal support, and a host of other necessary supports that can make caring for a chronic condition easier. Through relationships with community-based resources, social workers can connect patients to less costly resources and services that are not typically included in the clinical plan of care but can be supportive, and at times even more effective. Barriers are identified and assessed and the social worker works continuously with the patient and his family to overcome these barriers.
Evaluating Social and Medical Concerns
Social workers can expand a team's view of the patient and thus the success of the care plan. They are taught to view the patient within an entire system, that is, within the context of their family, friends, resources, and community members; they evaluate a patient's health in the context of the patient's needs, expectations, rewards, and available support system. They put themselves in the patient's role and assess how these interconnected systems are affecting the patient. For instance, many underlying problems for patients with chronic conditions and multiple co-morbidities are not medical in nature, but due to a lack of social support. Through the lens of a social worker, issues are uncovered which, if left untreated, could exacerbate medical conditions and drive unnecessary clinical costs. Often, non-traditional and non-clinical solutions are identified and implemented. For instance, the installation of an air conditioner may be all that is necessary to keep a chronic asthmatic out of the Emergency Room. Utilizing systems theory allows social workers to clearly see the interplay between social and medical concerns and address the real root of the problem.
The use of social workers within an interdisciplinary team continues to be a model for success. Their work complements that of nurses, physicians, and pharmacists and helps to view the patient in his entirety, not just as a medical condition.
Sources: Calvillo-King, Linda, Danielle Arnold, Kathryn J. Eubank, Matthew Lo, Pete Yunyongying, Heather Stieglitz, and Ethan A. Halm. "Impact of Social Factors on Risk of Readmission or Motality in Pneumonia and Heart Failure: Systematic Review." Journal of General Internal Medicine. 28.2 (2013): 269-82. Print.
---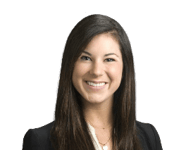 Ms. Calhoun is a senior consultant with The Camden Group and specializes in the areas of care management strategy and design, strategic and business planning analysis, accountable care organization applications, development and implementation, and the development of clinically integrated organizations. Ms. Calhoun has supported numerous clients with the completion of Medicare Shared Savings Program ("MSSP") applications and implementation strategy and planning. Her experience includes care model design and implementation that spans the continuum. She may be reached at mcalhoun@thecamdengroup.com or 310-320-3990.