The writing on the wall is clear: more and more healthcare providers and payers will need to consolidate as we move to a value-based world. The burning questions remain...should you find a new partner, or can you go it along? Regardless, you will need to ensure that the decisions you make meet your financial and strategic objectives in the short-term as well as further down the line.
The Camden Group is pleased to be a part of the American Health Lawyers Association's ("AHLA") 2015 Health Care Transactions Resource Guide. Each Guide article offers valuable data and advice for all professionals who work in transactions.
This year, The Camden Group contributed the following transaction advisory articles which can be read as PDF documents by clicking on each article's respective button below:
Rethinking Independence: Is it Time to Affiliate?
---
Choosing the Right Affiliation Structure
---
Preventing a Merger Fail
---
A Business Plan of Operational Efficiency for Merging Health Systems
---

Key components related to transaction advisory include: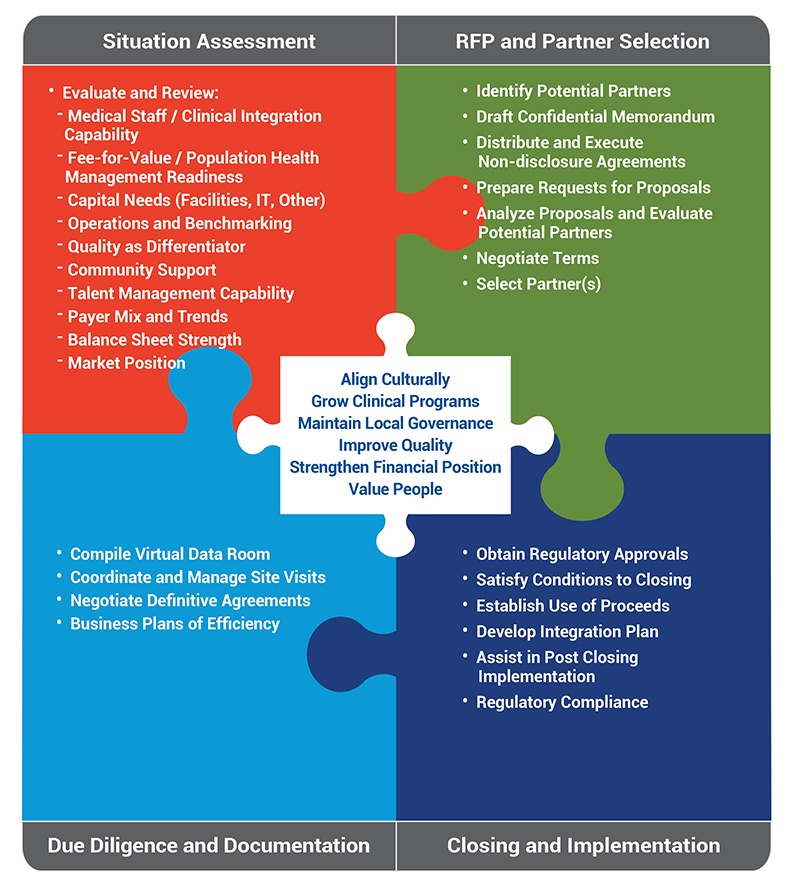 The Camden Group's transactions experts can help ensure that the decisions you make meet your financial and strategic objectives in the short-term and further down the line. To contact The Camden Group's Transaction Advisory team, please click the button below: